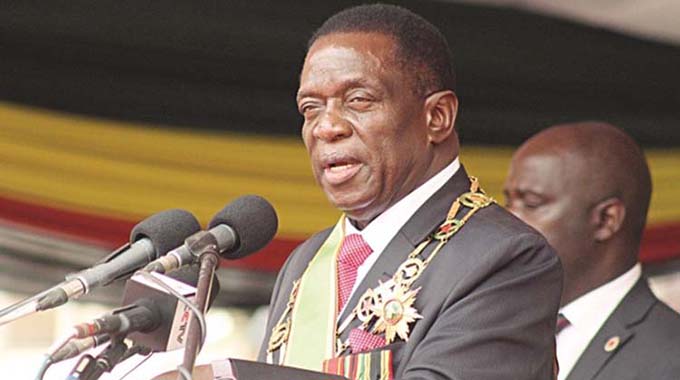 The ManicaPost
Cletus Mushanawani News Editor
FOR the past two decades, Zimbabwe has been plagued by natural calamities like cyclones, floods, droughts and earth tremors which have had serious impacts in the entire socio-economic system.
Lives have been lost, while a trail of destruction has been left on infrastructure, especially roads, with some of them yet to be repaired after the 2000 Cyclone Eline disaster.
The 2000 Cyclone Eline is reported to have caused 91 deaths, 357 injuries and destroyed 59 187 houses.
Cyclone Eline was followed by Cyclone Japhet in 2003; Cyclone Dineo; and the most devastating Cyclone Idai in 2019.
The scares of the cyclone are still visible, especially in Chimanimani, where its eye was located in the Rusitu Valley, one of the lowest-lying areas.
Events which led to the unforgettable moments of March 2019 started unfolding on March 6 when heavy rains began hitting Mozambique, Malawi and Madagascar; thereby causing serious damage and destruction to homes and property.
A few days later, on March 9, Cyclone Idai formed over the Northern Mozambique Channel.
On March 15, Cyclone Idai made landfall near Beira, Mozambique; bringing torrential rains and winds that caused death, destruction to infrastructure, and even communication outages.
The path of devastation continued inland as Cyclone Idai hit eastern Zimbabwe with more severe rains and wind.
Chimanimani and Chipinge were two of the most affected areas.
Some parts of the two districts were completely cut off from the rest of the world for several days, as roads and bridges were damaged, while communication systems were disrupted.
The Air Force of Zimbabwe's rescue mission was badly affected as helicopters could not fly into the affected areas due to poor visibility. There was a real risk of crashing in the mountainous terrain that is interspaced by deep valley floors.
Zimbabwe National Army soldiers had to walk for more than 50km clearing debris on most of the roads for rescue operations to reach the marooned villagers, a move that earned them praises from President Mnangagwa during his tour of the area last Thursday.
Besides clearing debris on the roads, soldiers had to carry foodstuffs for the affected families. They also turned into paramedics using all forms of makeshift stretchers to evacuate some of the injured victims to safety.
Government took it upon itself to harness local resources to spearhead the reconstruction of damaged infrastructure.
Now more than a year later, a new beauty has emerged in Chimanimani.
Companies that were engaged in the reconstruction exercise went out of their way to come up with world class infrastructure.
Speaking after commissioning the reconstruction projects last week, President Mnangagwa said Government took a deliberate position to use local resources and companies to reconstruct the damaged areas.
"Cyclone Idai left a massive trail of destruction here and our Zimbabwe Defence Forces were on the ground.
"Unfortunately the Air Force could not embark on any rescue mission due to the bad weather.
"Those who were on the ground managed to walk on foot visiting all the marooned villages to rescue them. Besides rescuing people, they were carrying foodstuffs on their heads.
"They walked day and night to get to the affected people.
"When we came here soon after the disaster, we appealed to all Zimbabweans for assistance.
"We thank all Zimbabweans who responded to our call for assistance as we received various forms of donations," said President Mnangagwa.
"We are all Zimbabweans so let us embrace one another and unite. I would like to thank the companies that have been working here. We now have strong infrastructure.
"We want all the roads to be tarred so that they will not be swept away if similar disasters come," he said.
The President added: "As the Government, we said let us rebuild the schools that were destroyed.
"Some have been rebuilt. We have homesteads that were swept away and we are now making sure that the victims find somewhere to stay. We passed through West End where we are building houses, and we are going to build more homes.
"We are going to build houses and we are also going to provide irrigation facilities for them."