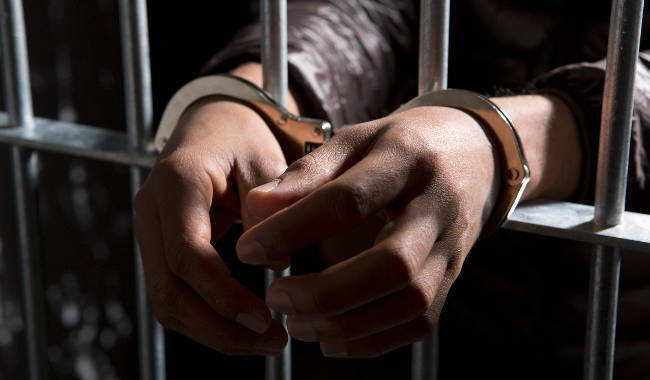 The ManicaPost
Lovemore Kadzura
Rusape Correspondent
Students and teachers at St Michael's Mugoti Primary School in Makoni District have reverted to fetching water from unprotected sources after their borehole solar system was vandalised by thieves last month.
The solar system, which was donated barely a year ago by Zanu PF Manicaland provincial deputy secretary for lands and resettlement, Cde Edmore Madhume, was serving 647 students, 15 teachers and the community.
As they wait for the system to be repaired, the Mugoti community is now fetching water from Nyabinga Dam, which is one kilometre away from the school.
It is alleged that Tichaona Samakande (31) and Takwana Masvosva (30), who hail from the same area, stole the solar panels.
The duo has since been arrested and jailed for eight months for the offence.
They were convicted on their own guilty pleas when they recently appeared before Rusape magistrate, Ms Annie Ndiraya.
Prosecutor, Mr Tawanda Munjanja said the two were found in possession of the solar panels at their respective homes.
"On October 21, Samakande and Masvosva connived to steal the solar panels. They yoked their oxen on a scotch cart and proceeded to St Michael's Mugoti Primary School.
"They left the scotch cart near St Michael's Mugoti Secondary School where they tied the cart on a tree. They walked to the primary school, climbed up the solar panel stand and used a hacksaw blade to cut the rails which secured the panels," said Mr Munjanja.
They took the solar panels, went back to the scotch cart and loaded them into the vehicle. They went back to Chinhenga Village and shared their loots.
"Following a discovery of the theft, a follow-up was made and the tyre marks of the scotch cart led to the recovery of one solar panel in Masvosva's bedroom. It was hidden between a mattress and a bed base.
"The other one was recovered in Samakande's bedroom. The two solar panels are valued at $360 000," said Mr Munjanja.
In an interview, Cde Madhume said it was disheartening to see locals vandalising infrastructure that benefits the entire community.
He added that he is working round the clock to restore the system.
"It is disheartening to note that while some of us are busy strategising on how we can uplift the communities that brought us up, some within the same community are busy plotting on how to derail our efforts. However, we will continue working hard to uplift our communities," he said.