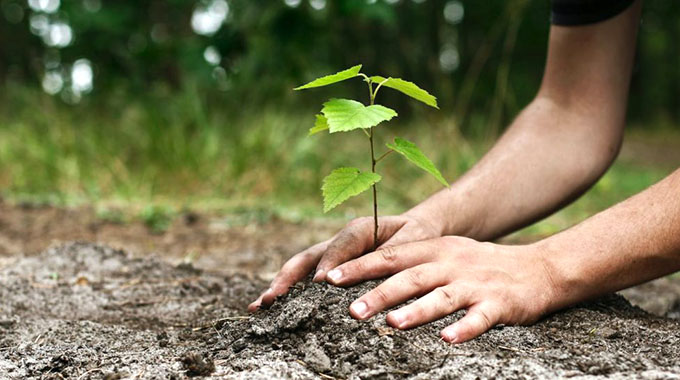 The ManicaPost
Rumbidzayi Zinyuke Senior Reporter
THE Forestry Commission will this year plant more than 8 000 fruit trees in partnership with communal farmers as part of the forestation and reforestation efforts being undertaken to reduce the effects of climate change as well as provide food security for communities.
The fruit-tree programme is part of an initiative which began in 2016 and was targeting to curb the annual loss of forest cover of about 300 000 hectares through deforestation.
Manicaland forestry extension manager, Mr Phillip Tom said only 5 000 fruit trees were planted last year against a target of 13 700 due to low rainfall received in most low lying areas in the province.
"We are working with communities to grow indigenous and exotic fruit trees and we started this programme in Manicaland last year. Unfortunately, some farmers in low lying areas of Mutasa, Chipinge and Buhera failed to plant because of the poor rains received last season.
"We have about 9 000 trees that are readily available for distribution to farmers as soon as the rainy season begins. We hope to have more trees for the communities to ensure that each homestead has a tree at the very least," he said.
This will help in increasing forest cover from the current 36 percent to 46 percent by 2030.
Communities have played a major role in the depleting of forests by cutting down trees for firewood and agricultural purposes. Experts say the same communities must also play a part in restoring the forests.
He said the forest cover will provide a carbon sink to absorb greenhouse gases that have been responsible for bringing about climatic changes.
"The fruit trees play a dual role. When there is a drought and crops do not fare well, fruit trees are more resilient and will survive, thus they are a source of food security for the families. They will also provide the necessary cover needed to absorb greenhouse gases, hence a good climate change mitigation measure," he explained.
Zimbabwe is signatory to the Paris Agreement, under which Government pledged a 33 percent reduction in per capita emissions by 2030, compared to the business as usual projected scenario. The country has also committed to restoring two million hectares of degraded forest areas by 2030 under the Bonn Challenge.