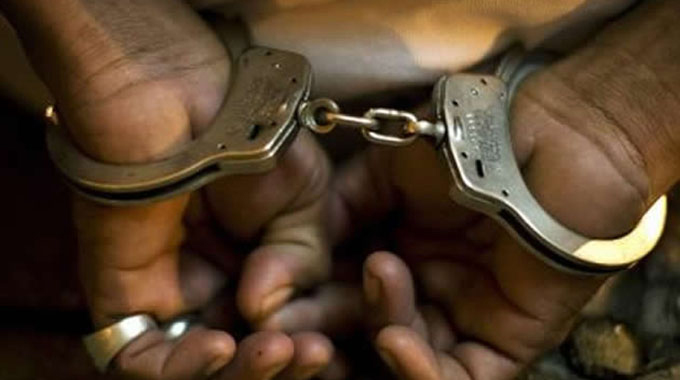 The ManicaPost
Post Reporter
AT least 645 people were arrested in Manicaland for violating Covid-19 national lockdown regulations from Monday to Tuesday.
Manicaland provincial police spokesperson, Inspector Luxson Chananda, confirmed the arrests which were made across the province's five policing districts.
The districts include Mutare Central, Mutare Rural, Nyanga, Rusape and Chipinge.
Insp Chananda said most arrests came from people without masks or failing to properly put them on.
"The levels of compliance were satisfactory across the province. On Monday when the 30-day lockdown enforcement began, 105 people were arrested for either not wearing or improper wearing of masks. 51 people were arrested for various traffic offences, 17 for violating movement restrictions, while 32 were arrested for other offences.
"From our observations, most people are complying with the lockdown regulations. From our statistics no one was arrested for violating business operations, gathering and social distancing regulations. Covid-19 is real and we will not relent in enforcing all the rules and regulations," he said.
Insp Chananda said the figures went up on Wednesday as a total of 430 arrests were made.
"A total of 16 arrests were made for those either operating beer outlets or those who violated the provisions of the Liquor Act, 75 were arrested for violating the Road Traffic Act, eight for illegally operating businesses that were not supposed to open and 25 for violating movement restrictions. A total of 167 were arrested for not wearing face masks, while 49 were arrested for other offences."
He added: "Most of those arrested were made to pay a minimum of $500 fine, while some had dockets opened for them.
''Repeated offenders were also sent to court."
Insp Chananda called on other stakeholders like transporters to ensure that they avail buses on time so that people are ferried to their respective destinations as soon as they finish work.
"We have observed that at times people are forced to wait for transport at various termini for long time and we want to urge transporters to ensure that buses are readily available most of the times," he said.
This week, Government set aside $7 billion for the heightened fight against Covid-19, with authorities calling for the tightening of restrictions to control the geographical spread of the virus.
This follows a spike in infections this week when Zimbabwe recorded 1 365 positive cases and 34 deaths on Tuesday alone, amid reports of non-compliance with Covid-19 regulations in many parts of the country.
Health and Child Care Deputy Minister, Dr John Mangwiro, confirmed receipt of the funds, saying they will partly be used to recruit more personnel and procure equipment to respond to the virus.
"Government has cumulatively availed $7 billion to motivate and employ more health workers, procure testing kits, PPEs (personal protective equipment), sundries, sanitisers and to improve infrastructure.
"Government has procured 156 000 kits for testing and these are being distributed throughout the country," said Dr Mangwiro.