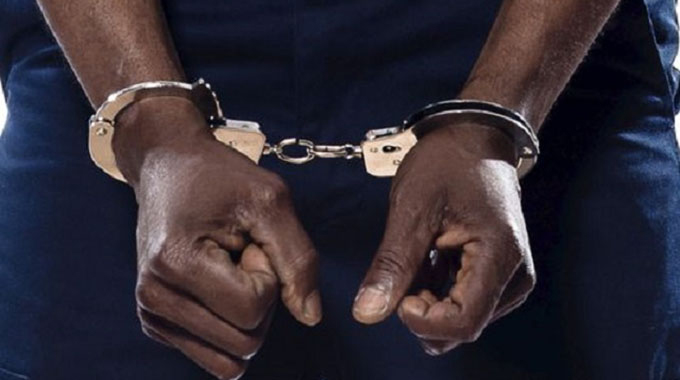 The ManicaPost
Abel Zhakata
Senior Reporter
FOUR suspected illegal diamond dealers were recently arrested on two separate occasions after detectives quickly reacted to tip-offs from members of the public.
Police have since applauded citizens for playing a big role in combating crime, with national spokesperson, Assistant Commissioner Paul Nyathi, saying the public is doing a great job by supplying positive information to curb the illegal diamond dealings.
Luwin Neshamba (30) and his brother Nigel (23) of Zimunya Street in Murambi were last week on Saturday hauled before Mutare magistrate Ms Perseverance Makala on allegations of illegally dealing in diamonds after they were found in possession of six pieces of diamonds.
They were granted $10 000 bail each.
Kelly Rwodzi (50) of Methuen Street also in Murambi and his wife Mildred (47) were also hauled before the same magistrate on the same day after they were found in possession of two pieces of diamonds.
They were also granted $10 000 bail each.
The Neshamba brothers were arrested on October 1 after an informant spotted them at a well-known illegal diamond trading zone in Marange.
Public prosecutor Mr Chris Munyuku said the suspects were seated in a Honda Fit when they were arrested.
"The informant, who is employed by the Zimbabwe Consolidated Diamond Mining Company, approached the accused persons and asked them to produce the motor vehicle permit and their identification cards, but they failed. They were subsequently arrested.
"Detectives from the Minerals, Flora and Fauna Unit crack team who were on surveillance at Hot Springs were called and they conducted a search in the vehicle. They recovered six pieces of diamonds which were stashed in the car's cigarette lighter port," said Mr Munyuku.
The Rwodzi couple was arrested on the same day after detectives from the MFFU headquarters in Harare who were in Mutare received information that they were dealing in diamonds.
The detectives were told that the Rwodzis were on their way to Mutare from Chiadzwa.
"The detectives proceeded to 22 Miles Toll-gate along Mutare- Chimanimani Highway where they waylaid the accused persons. The couple later arrived at the tollgate while driving a Toyota Lexus, and detectives pounced on them.
"The suspects and the motor vehicle were escorted to Mutare Central Police Station where a search was conducted, leading to the recovery of two pieces of diamonds weighing 1.8g (nine carats) which were stashed in the steering wheel cover," said Mr Munyuku.
Both cases will be back in court on October 20 for routine remand.