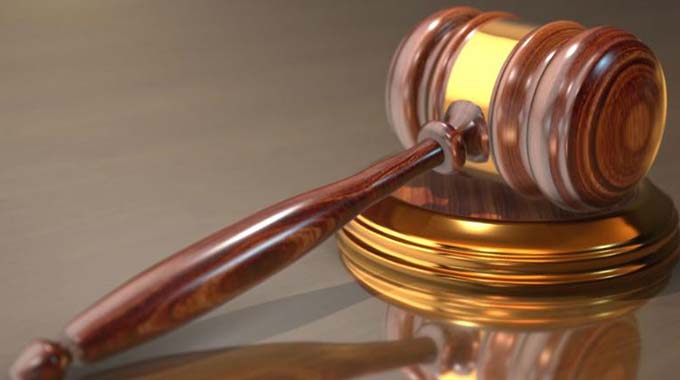 The ManicaPost
Melody Vherenaisi
Weekender Reporter
A MUTARE woman dragged her first born son to court, accusing him of insulting her using vulgar language and disturbing her peace.
Nelia Machisa applied for a protection order against Pride Machisa (31), saying he does not respect her, sells her property and insults her using vulgar language.
Mr Xavier Chipato presided over the matter and the protection order was granted in favor of Machisa.
"My son insults me using vulgar language in front of my neighbours. When people try to stop him, he tells them off.
"I told him to find alternative accommodation, but he said he had nowhere to go. I asked him to stay at my plot, but he only stayed there for a few weeks and returned to my house.
"He said he cannot stay at a place where there is no electricity and I bought a solar system for him.
"He went on to demand a laptop to use while staying at the plot. I have been providing everything for him, but he is not grateful," said Machisa.
Pride said his mother was lying.
He said they were continuously fighting because his mother wants him to be a truck driver and not an artiste.
"I have been taking care of my mother since my father's death through the money that I get from music, but it seems my mother does not like the genre of music I am into. She wants me to be a truck driver, yet I told her that I will do that after developing my own studio. She is against this, saying this will attract many noisy people to the house," said Pride.
He said he respects his mother so much that he cannot insult her using vulgar language.
However, his mother disputed that, telling the court that every family member is aware of Pride's uncouth behavior.
She said she was actually advised by other family members to apply for a protection order against him.
The protection order was granted and is valid for one year.
Pride was ordered not to insult, dispose property and disturb his mother's peace.