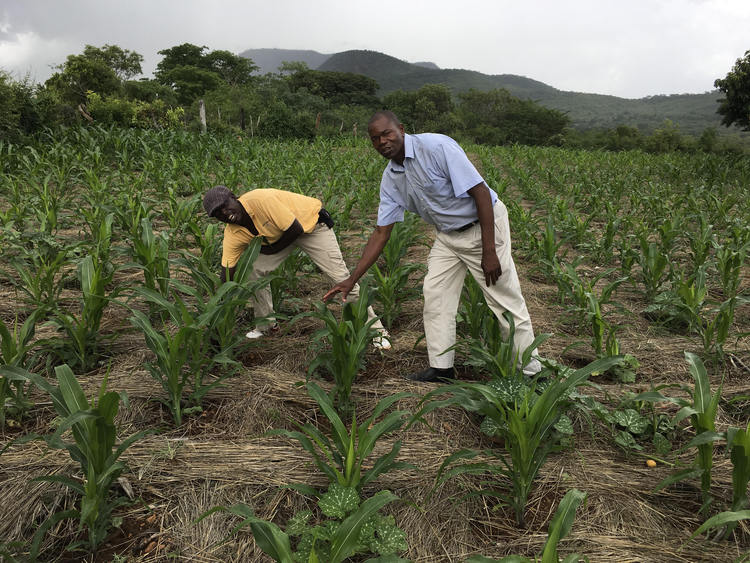 The ManicaPost
Spectacular achievements are sometimes preceded by unspectacular preparations. This is true of the Command Agriculture programme that Government rolled out in the 2016 /17 farming season.
Many will certainly agree that this first edition of the programme did not have sound preparations but still managed to come out incredibly successful.
The edition, without doubt, had its fair share of highs and lows but the bottom-line is that it yielded better results than everybody thought.
It was an outing that seemed to have courted and won the grace of the Heavens, as rains drenched the earth lavishly filling up every reservoir, rivers and satiated the earth to the point of suffocating crops.
Today, the Grain Marketing Board (GMB) is busy building stack after stack of the precious grain — maize.
Maize was produced in abundance and it was this resounding success that essentially managed to whet Government's appetite for more similar such projects.
Now there is command wheat, command livestock, command fisheries and many other command this and that programmes that may surely be coming.
We understand preparations for the 2017 /18 farming season are in full swing and farmers intending to produce under the programme have already started registering.
This is a clear demonstration that everyone is trying to avoid mistakes incurred in the debut outing. Late registration and late distribution of inputs formed the biggest undoing of the project.
It is quite evident that the on-going preparations are a direct attempt to avoid the same mistakes that stole the glamour of the programme last season.
Preparations for the 2017 /18 season should, however, not be directly influenced by the outcome of the preceding season in which nature's helping hand played a very big role through abundant rains.
Planning should cover even contingency plans for a poor rainfall season so that gains made in the first edition are not overturned by a poor showing in the next season.
One thing for certain is that the numbers registering for the programme may easily double or even treble this time around, while the hectarage to be put under various crops targeted under the programme will certainly grow bigger too.
In Command Agriculture, we trust. But failing to prepare is itself preparation to fail.