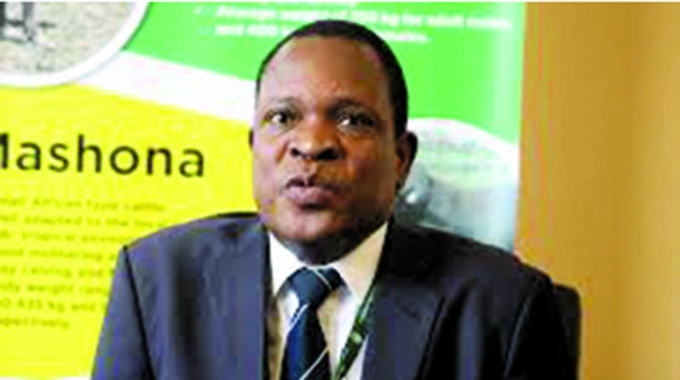 The ManicaPost
Samuel Kadungure
Senior Reporter
CLIMATE forecasts have shown that the 2021/22 agricultural season will be better than last season.
Experts have emphasised on the need to support research, training and extension services to ensure a successful season.
Farmers have been urged to use such forecast information in crop management decisions to improve yield gains and minimise losses as well as adopt agricultural technology to support their operations.
A statement released at the end of the 25th annual Southern Africa Climate Outlook Forum (SARCOF) hosted virtually recently stated that the region will have a normal to above normal rainy season.
Climate experts examined the potential impacts of the forecast season and said there was a likelihood of locust outbreaks, crickets and the fall armyworm.
They urged member States to intensify surveillance to minimise damage to crops.
Lands, Agriculture, Water, Fisheries and Rural Resettlement Minister, Dr Anxious Masuka said farmers must be fully prepared, adding that the forecasts should help them adapt to climate variability, especially helping them capitalise on anticipated favourable conditions.
Zimbabwe is likely to receive normal to above-normal rains between October to December 2021 and January to March 2022, according to the latest regional weather and climate report.
"Climate scientists have forecasted that this agricultural season will be better than last season, so we really need to tighten our belts and be geared for it. We were empowered with the land, so we should fully utilise it.
"We need to produce enough to fill strategic grain reserves, retain our status as the breadbasket of Africa. We should also shame our detractors," said Dr Masuka.
His sentiments were echoed by rural development expert, Professor Joseph Kamuzhanje, who said farmers should build on last season's success and solidify the gains made.
"After a very successful 2020/21 agricultural season where almost everything fell into place from the abundant rains, to the availability of inputs and timely extension services, everyone, but more importantly, all farmers are looking forward to build on it and solidify the gains made.
"With the Government meeting its promises from the provision of inputs under various schemes to extension services, chances are high that this season will be a success," he said.
Prof Kamuzhanje said the agriculture sector still faces many hurdles at different levels.
"There is need to understand the whole agriculture value chain and address the bottlenecks along the value chain in a holistic and integrated manner.
"There is also need to devise policies and strategies that make it possible for all farmers to take advantage of the many opportunities that exist in the sector. Agriculture is the mainstay and driver of the economy and therefore all efforts should be directed towards supporting it," said Prof Kamuzhanje.
He applauded Government for the strategic drive to develop strategies for different value chains within the sector.
"While this is critical, it is important to understand what these strategies seek to achieve in the short, medium and long term.
"We need to develop effective and sufficient financing models for the sector because different categories of farmers require different models. We need to support efforts to commercialise the agriculture sector," he said, adding that this will enable farmers to see value in agriculture.
Prof Kamuzhanje also said there was need to make agriculture more scientific.
"There is a reason why agriculture is a science. Its development must follow scientific principles. There must be more reliance on real-time data to support the activities. Issues of soil testing, irrigation, planting and fertiliser application must be done scientifically.
"For a successful season, we also need to support research, training and extension services because without these three, there is no way agriculture can prosper," said Prof Kamuzhanje.