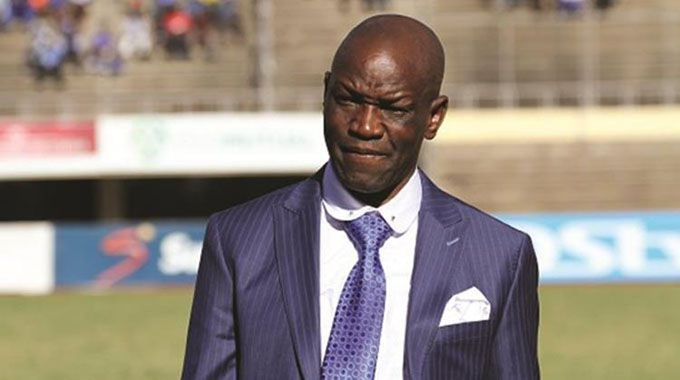 The ManicaPost
Ray Bande Senior Reporter
MORE than 20 high profile coaches in domestic football – among them expatriate Kelvin Kaindu, former Tanganda midfield genius Lloyd Mutasa and former Dynamos gaffer Lloyd 'Mablanyo' Chigowe – have expressed interest to replace ousted Manica Diamonds coach Luke Masomere.
Masomere – the founding Manica Diamonds coach – was recently shown the exit by the Gems Boys following a string of poor results that left the club in the relegation dogfight matrix, a far cry from the great expectations that came with the formation and subsequent Castle Lager Premiership promotion of the Mutare-based outfit.
Johannes Nhumwa, who was the assistant coach to Masomere since the formation of the club last season, is currently at the helm of the Manica Diamonds technical bench on a caretaker basis.
Nhumwa, just like Masomere, traces his coaching career to Masvingo where he coached a number of Eastern Region Division One clubs.
Manica Diamonds chairman Masimba Chihowa confirmed receiving applications for the job from a good number of high-profile coaches.
"I think this is an expression of confidence and respect that Manica Diamonds commands in domestic football. Yes, results have not been coming our way as much as we would have loved, but the mere fact that we have about 20 coaches expressing interest in joining us is confirmation that we are a brand worthy associating with.
"However, I should hasten mention that we are not in a hurry as a club to find a replacement for Luke Masomere. We will do that when the right time comes.
"The guys who are there at the moment know what they are doing and they deserve a chance. We will duly inform our supporters and the general public of any changes that we would have made, if need be, at the appropriate time," said Chihowa.
Even though Chihowa argued that the club will take its time to replace Masomere, the writing is already on the wall for the Gem Boys.
Sooner than later, the club will find itself resorting to calculators to gauge its chances of avoiding the dreaded chop of relegation from the prestigious league.
Whether the club intends to give the coaching job to a fresh pair of hands after the damage had already been done remains to be seen. However, a stitch in time saves nine considering the fact that Nhumwa resumed the caretaker role with a one-nil defeat at home to CAPS United at Vengere Stadium on Sunday.
If the truth be said, Nhumwa was clearly out of depth tactically, and the earlier the club replaces him with a substantive one the better, as another defeat will have the double effect of sinking the club further into the murky waters of relegation and simultaneously keep the home fans away.
Manica Diamonds have not registered a victory at Vengere Stadium, a development that has not gone so well with the home fans.
Last Sunday's defeat means Manica Diamonds have gone for eight consecutive games without collecting maximum points.
Manica Diamonds last collected full set of points more than two months ago when they beat an out of sorts and relegation-bound Yadah Stars at Gibo Stadium, Triangle.
Manica Diamond get into Match Day 19 fully aware that a defeat to Harare City tomorrow (Saturday) spells disaster for them especially if Mushowani Stars collects maximum points against Ngezi Platinum at Trojan Mine Stadium on Sunday.
The Gems Boys will automatically sink into the dreaded bottom four relegation zone.