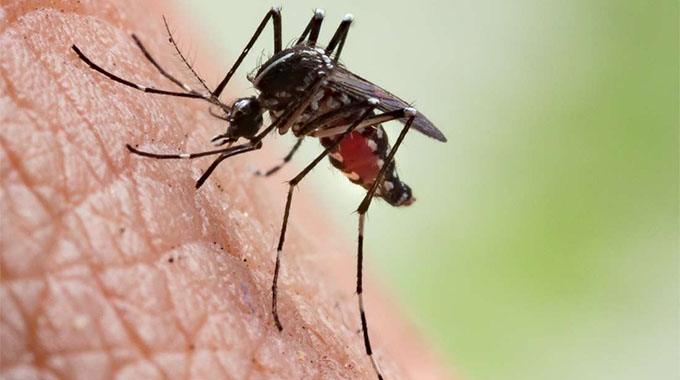 The ManicaPost
Rumbidzayi Zinyuke
Senior Reporter
GOVERNMENT has raised a red flag over increased malaria cases in Manicaland Province as over 100 people have died since the beginning of the year, while thousands have been affected.
The province is among the country's malaria hotspots, with three out of its seven districts among the top 10 districts with the highest burden countrywide.
Districts with the highest malaria burden include Nyanga, Mutasa and Mutare.
Manicaland Provincial Medical Director Dr Simon Nyadundu said in the last three weeks, the province has been recording between 800 and 1 000 malaria cases every week.
"Manicaland has districts with the highest incidence for malaria nationally. To date, we have lost more than 100 people to malaria, which is a big number compared to around 80 during the same time last year. Most of the deaths happened during the peak season around March and April. We have already exceeded the total for last year and the figures will definitely be higher by end of year," he said.
Dr Nyadundu attributed most deaths to delays in seeking medical attention.
To combat the disease, the Ministry of Health and Child Care has started the Indoor Residual Spraying programme in all of Mani-
icaland's districts.
"We are making progress, but our coverage is not getting to where we desire because some communities are resisting. On average, about five percent of targeted communities are not accepting the intervention. We continue engaging them and where we have succeeded, we have already done a second round of spraying," said Dr Nyadundu.
He said village health care workers are playing a critical role in curbing malaria as they have been treating about 50 percent of all reported cases.
Dr Nyadundu said Zimbabwe is also rolling out a joint initiative with Mozambique to combat malaria along the borderline.
"Communities staying along the border used to have a challenge because the Zimbabwean side was and still is a priority area for malaria control interventions, while the Mozambican side was not a priority for that country as they had other areas with a higher malaria burden," he said.
The two countries have since signed a regional agreement – the Elimination Aid strategy – for the implementation of strategies on how to deal with malaria.
Through the collaboration, clinics have been set up on both sides of the border for people from either side to access health services.
"Statistics from the clinics are then submitted to the respective country to allow the malaria situation to be monitored. From this data, interventions that will assist in reducing the malaria burden are put in place," said Dr Nyadundu.
He said the programme is expected to continue into the foreseeable future. lt is expected to integrate other diseases for co-operation on a wider spectrum.
ends